BLACKOUT CURTAINS
Window Curtain for Stylish Privacy
Request an appointment with a Sales Advisor
We Measure, We Fit, You Relax
Call for Free : 800 5570612
Our Blackout Curtains' range is specifically designed to block any external light from entering the living space, ensuring your privacy and creating an elegant window style. Our Blockout curtains are mainly popular for bedroom windows but these luxurious curtains can complement any living space in your home.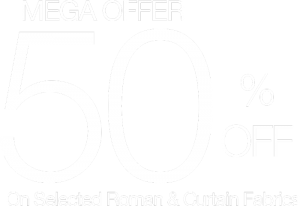 Room blackout curtains Abu Dhabi has endless and unparalleled features. These main features are:
Curtains are completely woven into three layers, allowing for complete noise cancellation and blocking unwanted noise from the windows. They completely block light and darken the room, thus completely shutting down. This will make the environment of the room with flooring Dubai more relaxing. These curtains trap internal heat and provide complete insulation. This insulation means that there is no exchange of heat or cold from the environment and it maintains room temperature. These high-quality curtains reduce the consumption of central air conditioning systems and instead reduce energy costs. Because they ensure a complete power outage in your room so you can enjoy a better afternoon nap in such an optimized dream environment.